You're viewing: Home >>Tungsten ALloy for Gold Plated


Tungsten ALloy for Gold Plated
Why tungsten alloy is used as gold substitution? In theory, as its density is 19.1g/cm3, which is approximately 70% denser than lead, uranium could be used as material of making fake coin. However, it is weakly radioactive and not as dense as gold, so it does not appear to be a practical method.
Then people have discovered that tungsten is environmental-friendly, durable and hardness, the most important is that its density of 19.25g/cm3 is just about the same density as gold (19.3g/cm3), which bears the similar specific gravity. These advantages make tungsten enjoys the superiority to be the best substitute for the costly metal of gold or platinum. It is necessary to tell that alloying gold with tungsten would not work for several reasons but a coin with a tungsten center and gold all around it could not be detected as counterfeit by density measurement alone.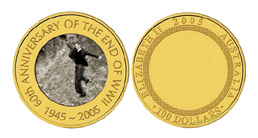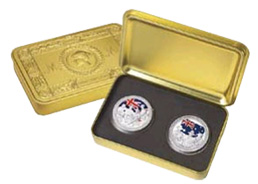 The appliances for tungsten alloy as gold substitution
Nowadays, tungsten alloy is increasingly used in some field relevant to gold or platinum substitution, such as: jewelry, e.g. ring, ear ring, necklace, wrist chain, etc. Also, it is widely adopted in making souvenir coins, such as memorial crown and other application such as watch band.
Since tungsten alloy bears a special property of longevity and high durability, when it is utilized to make jewelry, it always implicate the love between lovers or couple could be everlasting. Its hardness makes it ideal for rings that will resist scratching, are hypoallergenic, and will not need polishing, which is especially useful in designs with a brushed finish.
If you have any interest in our products, please feel free to contact us by email: sales@chinatungsten.com or by telephone:86 592 5129696.