SITE MAP
You're viewing: Home >>Tungsten Copper Kinetic Energy Penetrator


Tungsten Copper Kinetic Energy Penetrator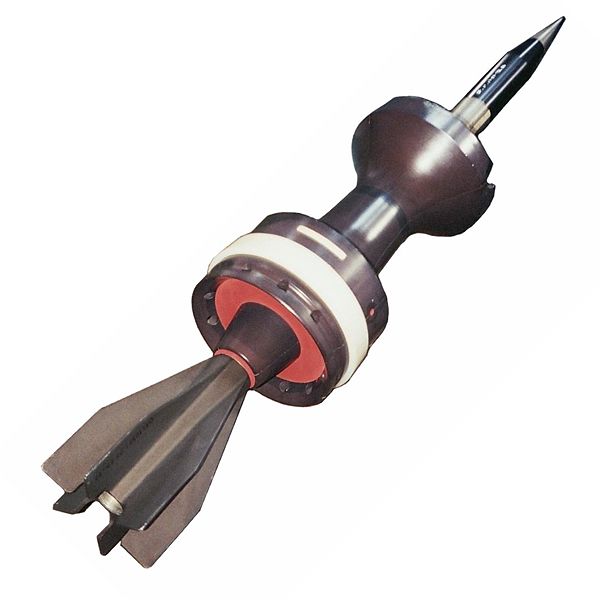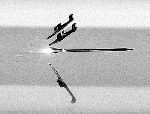 French anti-tank round with its sabot
APFSDS at point of separation of sabot
What is kinetic energy penetrator?
A kinetic energy penetrator (also known as a KE weapon) is a type of ammunition which, like a bullet, does not contain explosives and uses kinetic energy to penetrate the target.

The term can apply to any type of armor-piercing shot but typically refers to a modern type of armor piercing weapon, the armor-piercing fin-stabilized discarding sabot (APFSDS), a type of long-rod penetrator (LRP), and not to small arms bullets.

The 'Fin' round travels at around 975 m/s (3200 ft/s), resulting in the generation of three and a half tones of force when it comes in contact with a weighted and/or fixed object. Energy, and therefore speed, inevitably decreases during flight, however it is still very deadly at ranges up to six kilometers.

The opposite technique to KE-penetrators uses chemical energy penetrators. There are two types of these shells in use: high explosive anti-tank (HEAT) and high explosive squash head (HESH). They have been widely used against armor in the past and still have a role but are less effective against modern composite armor such as Chobham as used on main battle tanks today.

If you have any interest in our products, please feel free to contact us by email: sales@chinatungsten.com or by telephone:86 592 5129696.