Nowadays, modern engine is often made from special metal alloys, and much lighter than earlier engines. So the powder and performance of a modern engine are increased. Also, material for crankshaft has been improved, and tungsten alloy is more and more used as the material for crankshaft.

How does crankshaft work?
The rods and bearings connects the piston to the crankshaft, when the piston moves up and down, the crankshaft is moved as describing a circle by the rods and bearings, then, the crankshaft is rotating. We may find the details at http://wikipedia.jaylee.cn/ (Thanks Wikipedia show us the details of what is crankshaft and how the engine works).
Advantages for tungsten alloy crankshaft
It is necessary to provide counterweights for the reciprocating mass of each piston and connecting rod to improve balance in engines, and these are typically cast as part of the crankshaft. Lead is cheap but the density is much lower than tungsten heavy alloy, and it is not environmental friendly, as for steel, tungsten heavy alloy are more than twice the density of it, so compared with other materials, tungsten heavy alloy is certainly considered t as the most appropriate crankshaft material for its properties as follows: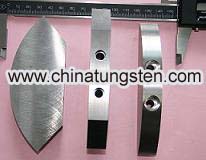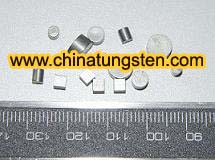 Chinatungsten offers tungsten alloy crankshaft
We specialize in manufacturing and supplying WHA (tungsten heavy alloy) for almost 20 years. Our professional knowledge and experience in crankshaft assures our products with high quality (in accordance with ASTM B 777-99,which could be found at tungsten alloy grades) and competitive price. We supply not only standard tungsten alloy crankshaft, but also manufacture according to your specific requirements.
If you have any interest in our products, please feel free to contact us by email: sales@chinatungsten.com or by telephone:86 592 5129696.