What's Bucking Bar?
Bucking bar is a work tool received behind work surfaces to provide a backing member in applying impact fasteners and including intermitted toolhead and handle parts with a low-recoil impact-absorbing spacer provided there between to take shock loads in compression and shear.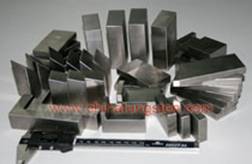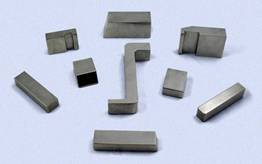 Bucking bars are used on the backside of a metal rivet to counter the force of the hammering on the other side. They also can be used to absorb the force of rivet guns, reducing the vibration of bucking.
Bucking bars used to form bucktails on rivets. And come in many different shapes and sizes. They are normally made from an alloy steel similar to tool steel. The particular shape to be used depends upon the location and accessibility of the rivet to be driven. 
The size and weight of the bar depend on the size and alloy of the rivet to be driven. Under certain circumstances, and for specific rivet installations, specially designed bucking bars are manufactured locally
Tungsten Heavy Alloy bucking bars are resulting in a bucking bar of the same weight but half the size. Bucking bars are used in rivet setting to upset the shank of the rivet. Tungsten Heavy Alloy bucking bars reduce the recoil when reflecting the impact back to the rivet shaft.
Higher density reduces vibration and kick back while bucking. Take a cue from the pros and use what they use. We carry a full line of standard bars and can custom build bars to your specifications. All bars have smooth faces and rounded edges and corners for ease and safety in handling.
Contact us for more information about tungsten heavy alloy bucking bars! Any orders or inquires will be greatly welcomed!
According to the investigation for different bucking bars of the same shape but different materials and mass characteristics, use of heavier but same sized tungsten bucking bars can reduce vibration transmission to the hand. 
In a word, tungsten bucking bars are VERY useful for bucking rivets and will make your life much easier in the build process.
If you have any interest in our products, please feel free to contact us by email: sales@chinatungsten.com or by telephone:86 592 5129696.